I see you there, creative type. You like making stuff… Music or design. Photography or art. Craft, jewellery, homewares. Written words … Even food. The point is, you make. And now you want to make a business. The Makers Academy is here to help you make that happen.
I see you there, creative type. You like making stuff… Music or design. Photography or art. Craft, jewellery, homewares. Written words … Even food. The point is, you make. And now you want to make a business. The Makers Academy is here to help you make that happen.
Do any of the following scenarios ring true for you?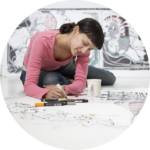 Maybe you really love your current job, but want to balance it with something more creative, or just, more YOU. You want something on the side to challenge your creative nature, to help fulfil a need for others, or just to keep you from going a little bit batty doing the same thing every day. So you make the rules, and aim to have your business as a part-time income earner on the side, to fill you up, to keep you balanced, to feed your soul.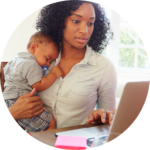 Maybe you've just had a baby and are on maternity leave, and are trying to scheme up a plan that will allow you to stay at home with your munchkin, working from home in your own successful little home-based business that is super fun and fits in with your lifestyle. Or perhaps you've been a stay-at-home mum for awhile now, and the kids are all in "big kid school", and it's time for you to really shine and reach your potential with your small business dream.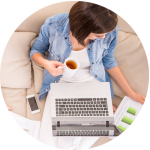 Maybe you HATE your current employment, and you're hanging to get out, to make a new start doing your own thing, to be your own boss, make all the important decisions and have a much better work/life balance. You want to be self-employed full-time, making a comfortable income from doing something you LOVE.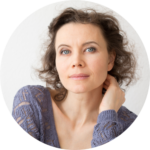 You could be running your own small business right now, and you know it's hard work. But you also know it could be more efficient, more organised, more on track… And even though you know what you want from your business, you're just not getting there right now, you're not reaching your potential or are not sure what your next step should be, and sometimes you feel quite overwhelmed with everything that needs to be done RIGHT NOW. You need some direction and an actionable plan to start smashing those goals.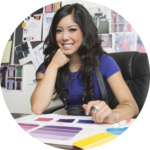 MAYBE, you've got all your shit together, your small business is thriving and you value the importance of regularly setting goals in your work and being held accountable to them. You want a group of like-minded women to mastermind with, and are looking to invest your time into a program that will really help you step it up a notch.
But where do you even start?
The first step towards getting somewhere is to decide that you are not going to stay where you are.
Too many women are giving up on their creative business ideas because they are overwhelmed, under-skilled, unsure or unprepared.
This is why I've created The Makers Academy.
I want to help you escape the daily grind, realise your potential, become your own boss and never look back.
The Makers Academy is your detailed map, the tools in your backpack, the experienced guide by your side, helping you to plan, launch and grow your own successful creative business.
More than 60 percent of small businesses cease operating within the first three years of starting.
I give you the tools and skills to plan, launch and grow your idea into a thriving business so you can become self-employed and stay that way.
Being a member of The Makers Academy will help you to:
Attract your ideal customers, price your products appropriately and make more sales

Create a consistent and successful brand on which to build your business

Finally understand the ins and outs of social media and marketing

Get on-going support and guidance from a dedicated mentor and encouraging community

Strengthen your skills in Photography and Design to ensure your business is professional and stands out from your competitors

Save time and money wasted on trying to work everything out yourself, by following a plan customised to your individual situation
Participating in Mikaela's program was one of the best financial decisions I have ever made!  My business has been able to transform from a hobby into a business because the course provided me with the necessary tools and knowledge of my target market, developing a unique and sustainable product range, support of fellow participants and mentorship from Mikaela.
Prior to completing the course I had almost lost hope within myself and the amazing dream I had in front of me. Now my business is being noticed by some of the biggest media companies and magazines in Australia. I  am so grateful that I clicked the sign up button on your course and used that last thread of hope to push myself through it.  Thankyou so much, you are both inspirational and amazing!  It was the perfect program for me at the time I needed it most.  xx
Jasmin Owen
"During and after the program I immediately saw a huge improvement in sales which increased by 400% within 7 days!  I could not believe it!!  I started attending markets weekly as I was now generating between $800-1500 a week." – Jasmin Owen, jazminbell.com.au
Here's an overview of what you'll get when you join
Brand Audit
The first thing we'll do when you join is perform a brand audit on your business, to identify exactly where you need the most help. From there you'll be directed to the specific courses or trainings that will teach you how to use brand strategies to ensure your whole business is strong and sustainable.
Personal Check-ins
I won't leave you out in the cold as soon as you join – no way! I check in with you personally to ensure you're staying on track and getting shit done – accountability!
Course Library
The business, blogging, photography and design classes are the backbone of The Makers Academy
New Trainings
Private trainings for members are added regularly, covering new skills, strategies and techniques to help you get through the trickier aspects of running a business
Private Group
An online private group exclusive to members for you to connect, share and inspire and support each other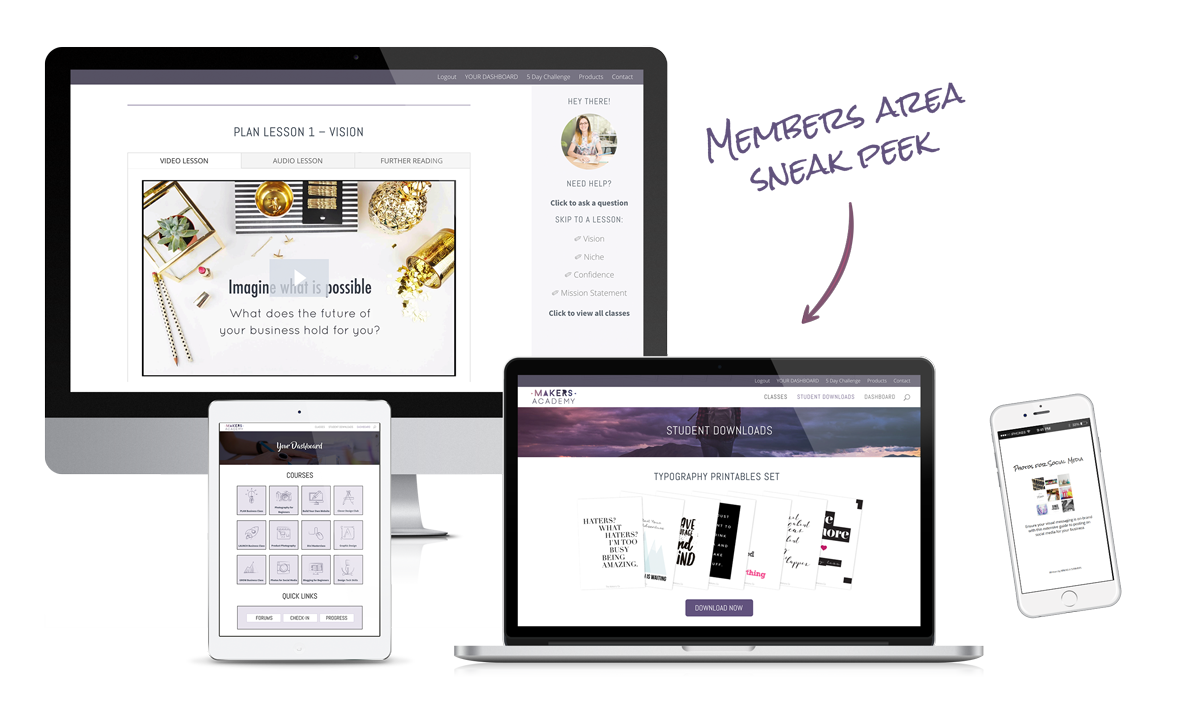 The courses in the Academy form the CORE of your business and cover a wide range of essential knowledge, strategies and technical skills to ensure your success, including: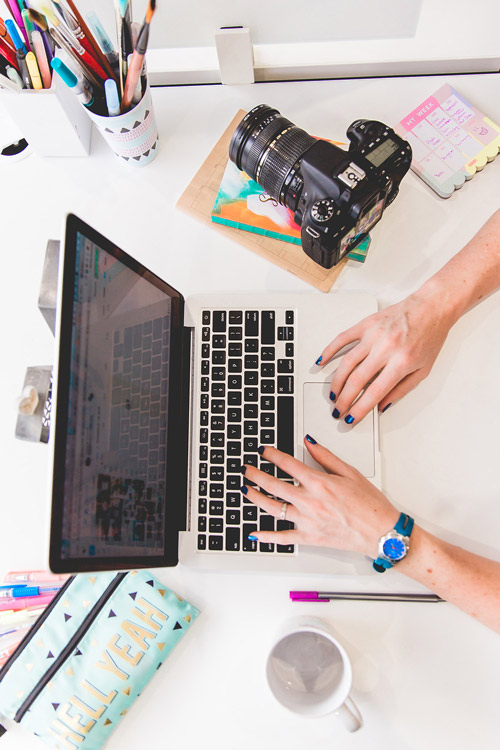 How to promote your business effectively to get more customers
Tips for the work/home life juggle – how to make it work for you without going crazy
How to determine who your ideal customers actually are and where to find them
Detailed instructions for improving your Product Photography and Photos for Social Media
Complete guide for ensuring all your registrations, licensing, insurance, legal and tax requirements are sorted
Design tips to ensure your branding is solid and consistent across all touch-points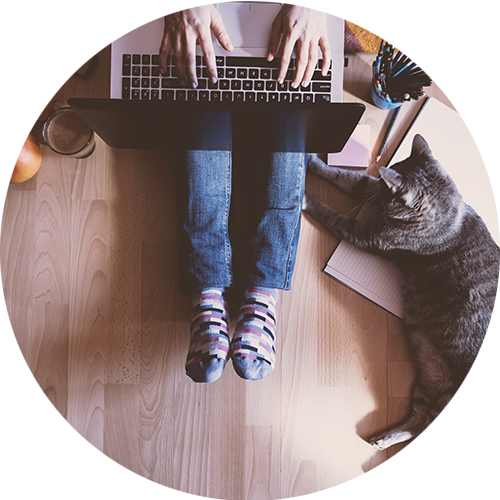 Video & Audio
Video lessons & audio downloads so you can learn in whatever way suits you best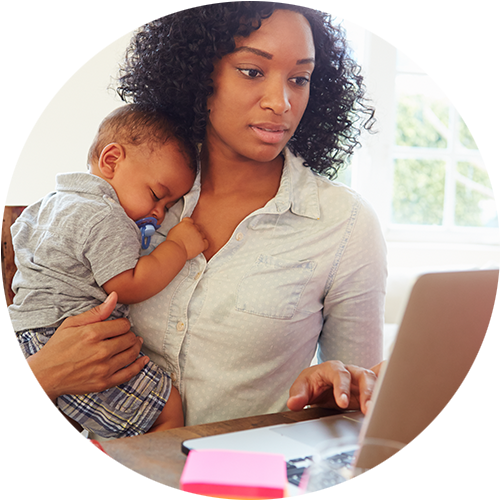 Flexible Study
Choose whatever structure suits you, dependent on your schedule and priorities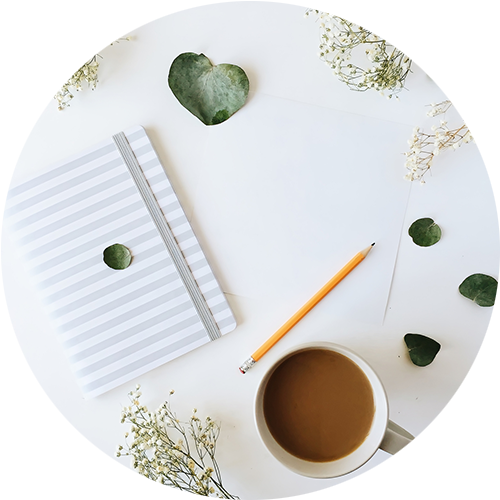 Workbooks
Digitally interactive & printable workbooks to help you stay organised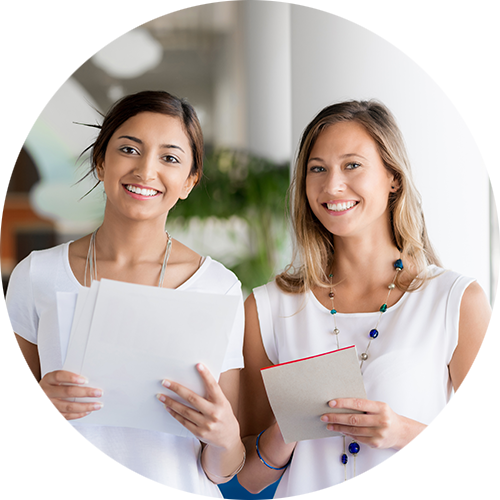 Support Group
Connect with a tight-knit community during your progress through the classes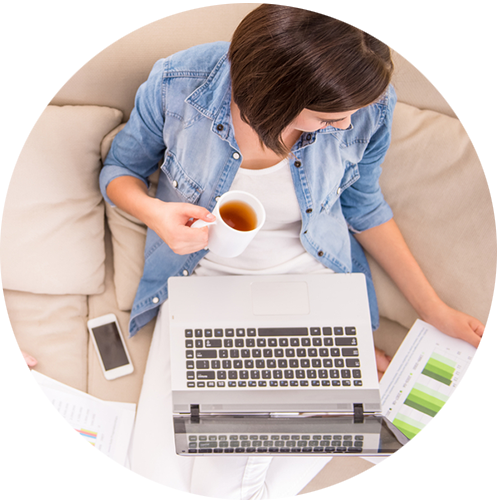 Take Action
Actionable tasks for every lesson so you'll make progress on your idea from the get-go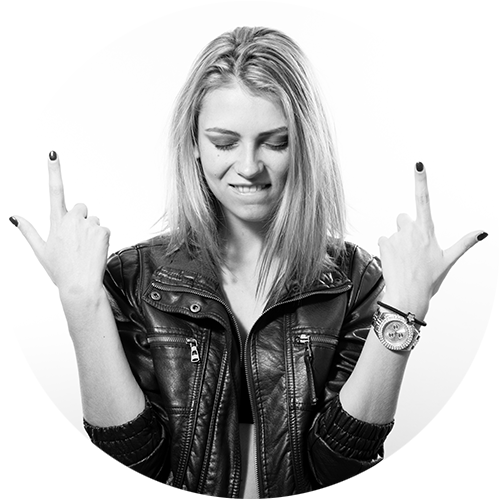 Goodies & Bonuses
Gain access to extra goodies, mini-courses and trainings released regularly
I owe a huge thanks to my girl Mikaela, who not only designed my amazing labels and created my original branding, but also mentors me on my business goals. Her encouragement through my highs and especially my lows, has given me confidence and empowered me to rock Frankie.
Genna Klewer
In 3 years, Genna from FRANKIE GUSTI went from a few hundred followers on Instagram to over 9000 followers, from making under $10k per year to an estimated $75k income this financial year, and growing from 4 local stockists to over 40 stockists Australia wide. We talked branding. We talked strategy. We talked about what she wanted her business to actually BE for her and her family. And how she could make that happen. And then she took action.  Two years later, and this is where Frankie Gusti is today:
13k Instagram followers
45 stockists nation wide
Averaging $10k-$15k per Finders Keepers market
Bringing in over $110,000 in sales through the website each year
Genna is now CEO of her own company. Image what you could achieve with some guidance and support.
Ready to Enrol?
That's awesome! Unfortunately enrolment is closed right now, but will be opening again very soon.
I'd love to welcome you into The Makers Academy!
Where would you like me to send your invitation once enrolment opens?
"Completing your course was the turning point for my business."
About your guide
Mikaela Danvers is the founder of this community of creatives and makers who encourage and empower each other to pursue creativity in business.
Hey there! I'm a qualified teacher and graphic designer, with 9 years experience teaching across Secondary College, University and through my own business. I've been an entrepreneur since starting my first jewellery business when I was just 17, and have run my own freelance photography and graphic design business for the last 12 years. Six years ago I was making and selling jewellery and accessories in local markets and wholesaling to boutique stores around the country, whilst having my first baby and teaching myself everything I possibly could about running a handmade business. I began teaching creative workshops in 2012 and founded The Makers' Collective. I decided in January of 2013 that I wanted to own and operate a space dedicated to Makers of all kinds, and just 12 months later I made it a reality by opening The Makers' Hub offering craft parties, creative workshops and venue hire to the people of Canberra for two years. I'm now working exclusively on creating online business programs for creative people through The Makers' Academy. Want to know more?
My people are those who love making, in any capacity. The "creatives" among us, who are lucky enough to have found something they enjoy doing, creating some thing where there was no thing before. My mission is to empower these makers and creatives with the skills, confidence and motivation to take their talent and skills and pursue their creativity in their own successful business adventure. I also have a desperate urge to empower women specifically, to hold the power in their own lives. To recognise their own strength and talents, to value their independence and intelligence and feel free to do and be whatever the fuck they want in life. I hope my courses, workshops and free resources will go a little way to achieving that.
I love when people realise the potential within themselves when they bring creativity and business together, and what I want most is to help you make a living, doing what you love.
Frequently  Asked Questions
IS THE ACADEMY FOR ME?
The Makers' Academy isn't for everyone. The people who tend to have the most success are determined, action oriented go-getters, willing to commit their time to put in the hard work to make shit happen (and you probably need to be ok with a little bit of swearing).
The content is for creative people, though of course the bulk of the information and exercises can be applied across any type of business. But if you make anything (art, design, craft, photography, writing, music, dance, theatre, film, fashion, cosmetics, gift products… you get the picture!), you are most definitely in the right place.
My style of teaching is very pragmatic, you won't find anything about spirituality, religion, or the universe in my courses (I am completely unqualified give you any tips on those topics!).
I like to think of small business like an adventure up a big mountain. Often, you can't see the mountain at all, for the forest of trees in front of you. You don't know which direction you should be heading, you can't find the path, you don't have many tools in your backpack and you really just wish there was someone there to guide you along (no woo stuff, but lots of metaphors!).
If that sounds like you, The Makers' Academy has been created especially for you.
WHEN DOES THE NEXT PROGRAM START?
Membership to the Academy is open all year round, so you can enrol as soon as you are ready to start pursuing your dream.
There is a waitlist system in place, which allows me to control the number of people entering the program to ensure you have the best start possible, but membership is never "closed".
Once on the waitlist, you will be invited to register as soon as the next intake is open. If you miss this window, you will have to wait until the next intake. Intake dates depend on general membership numbers and previous intake numbers - this is designed so that new members never get "lost" and are supported every step of the way.
HOW DOES IT ALL WORK?
The Makers Academy is an online, digital membership program for creative people. That means that as long as you have access to the internet, you're good to go, wherever you are.
The courses include video lessons you can watch, audio of the lessons you can listen to, and PDF exercise sheets that you can fill in online or print and fill in by hand.
The members forum is how you connect with your fellow members, and also have one-on-one guidance sessions with Mikaela. You will also be invited to attend a yearly live event, exclusive to Makers Academy members.
There is no certification for the courses, and you will not receive a qualification for completing the program (I think those things are kind of overrated and expensive to attain anyway).
All classes and workshops included in The Makers Academy are run entirely online, so you can learn and work from wherever you like, as long as you have access to the internet.
Once you join the academy, you will gain immediate access to the classes and resources in the private membership area. The classes are self-paced, meaning you will have access to ALL the course modules, lessons, tasks and downloads as soon as you register - but I will be there to guide you along the way, making sure you are staying on track and checking in with you regularly. Each class includes fun tasks and practical exercises, along with printable worksheets to get you organised and motivated.
Perhaps the most valuable part of The Makers Academy is the students-only private forum within the academy website. This is your community to bounce ideas off, connect with for potential collaborations, find an accountability buddy, and access private one-on-one guidance sessions with me for anything you're getting stuck on.
HOW LONG DO I HAVE ACCESS FOR?
You will have access to all of the learning materials, members forum and guidance sessions for as long as you remain a member. You can cancel your membership at any time, but you will lose access to the membership and all resources contained within it. If your payments stop, your account will be suspended until your payments resume.
CAN I PLEASE PAY THE FEES OFF OVER A COUPLE OF MONTHS?
There are no payment plans for the program, the yearly fee will be automatically deducted from the payment method you signed up with (credit/debit car or PayPal) - you will be reminded this payment is approaching 30 days before you are billed. If you need to change your payment details, you can do so within your members area. 
I WON'T HAVE A LOT OF TIME TO DO THE COURSES DURING THE WEEK, WILL I MISS OUT?
You definitely won't miss out, you can complete all courses within the Academy at your own pace. But if you are serious about your business and want to succeed, it would be a great thing if you put the hard yards in now, and dedicate time to these intensive programs.
I understand time often gets away from us, so I will be checking in with you regularly to ensure you are staying on track and making progress.
I DON'T HAVE A FACEBOOK ACCOUNT, CAN I STILL JOIN?
Of course! The Makers Academy membership is contained within the Academy website,  however we do utilise a private members-only facebook group for announcements and live trainings, as well as give each other virtual high fives to celebrate each success and commiserate or give advice when things get tough or icky biz situations arise. All live trainings are recorded and then uploaded to the Trainings area within the Makers Academy membership area on the website.
The private but open-to-anyone Makers Community facebook group is also a great place to ask general questions about business and get social with like-minded creatives running a business.
I HAVE NO IDEA WHAT MY BUSINESS IS YET, CAN I STILL ENROL?
Of course you can. As long as you know that you would like to run your own business, it's all good.
We'll figure out what you need to do from there =)
I CAN NO LONGER DO THE COURSE/I DON'T WANT TO DO THE COURSE ANYMORE, CAN I GET A REFUND?
There are no refunds on memberships, but you can cancel at any time! If the Makers Academy is no longer the right fit for you, simply contact me and you'll have until the end of that payment cycle to finish up all your learning.
"It was the perfect program for me at the time I needed it most."
Ready to Enrol?
That's awesome! Unfortunately enrolment is closed right now, but will be opening again very soon.
I'd love to welcome you into The Makers Academy!
Where would you like me to send your invitation once enrolment opens?
Not ready to enrol just yet?
No Problem!
Why not take the Makers Co 5 Day Start Your Biz Challenge? Check it out HERE.